I just read an article in Christianity Today about a prominent theologian who recently changed his position on divorce due to a new scriptural understanding he had acquired. The new scriptural understanding he believes allows for a Christian woman to divorce her husband in cases of abuse. The theologian I am referring to is Dr Wayne Grudem. I cannot express to you the high level of respect and admiration I have for Dr. Grudem. While I have not had the privilege of hearing him speak in person, the book "Recovering Biblical Manhood & Womanhood" that he co-edited was eye-opening, encouraging, challenging and convicting to me. It is a book I have turned to again and again for my own personal growth and understanding of what it means to be a godly wife and for counseling women in general.
The article explained how Dr. Grudem changed his view on divorce after learning of heartbreaking situations of severe sexual and physical misconduct that had gone on for decades in a marriage relationship.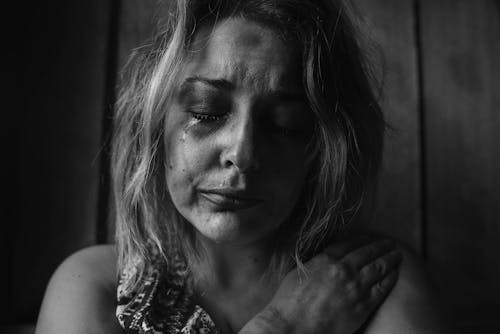 My heart aches for any woman saved or unsaved who has been subjected to abuse of any kind. However, physical abuse in a marriage relationship is unconscionable. For some unfortunate reason a woman will marry a man in spite of clear and obvious red flags including physical abuse that occurred before the marriage. Other women have experienced physical abuse where once there was unconditional love and respect in their marriage relationship. In either case it is wrong, sinful and always unacceptable.
The article quoted Dr. Grudem as having stated that he now believes the Bible offers a third option for Christian women who find themselves in an abusive marriage relationship. After his study of I Cor. 7:15 he concluded that the phrase in such cases means "any cases that would similarly destroy a marriage."  He now believes abuse is grounds for divorce.   In reading his statements about what some women have had to deal with, I became sadden for women who are currently in such deplorable relationships.  However, that a new scriptural basis for divorce has been researched, discovered and is now being implemented should be disturbing to the Christian community at large.  The Psalmist said, "Forever, O Lord, Your word is settled in heaven" (Ps. 119:89).  Why, in 2019, are new meanings to scriptural phrases being discovered in order for permission to be granted to get out of a marriage, albeit, an abusive marriage?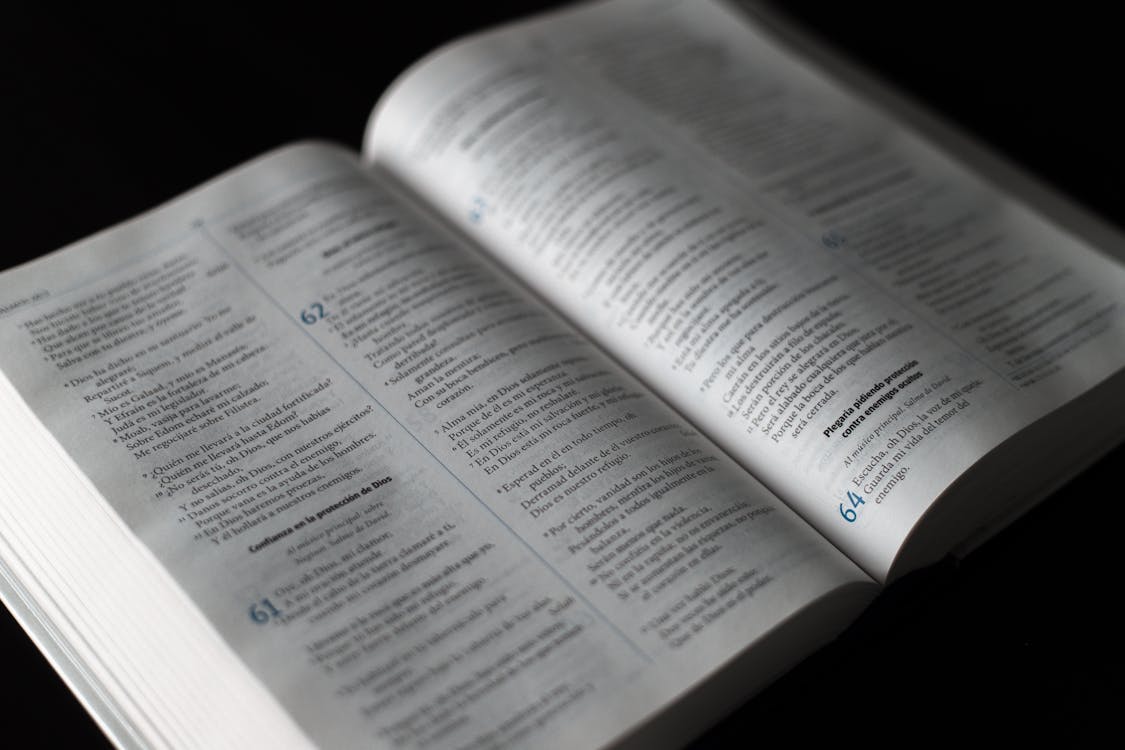 The Bible says, "For I hate divorce, says the Lord…" (Malachi 2:16). God's view of divorce has not changed nor will it ever change because God Himself is unchanging (immutable). He cannot change, nor His views, ordinances, declarations or commands. God has nothing more to say on divorce or any other subject in His Word. We as His children are to embrace His Word, obey His Word, exalt and proclaim His Word.
Having said that, I am NOT advocating that a woman remain in a home and allow herself to be used as a punching bag. Nor would I ever under any circumstance counsel a woman to do so.
However, telling a woman she is free under God to pursue a divorce because she has been physically abused is not supported in scripture. Discovering in 2019 a hidden meaning of a phrase that has gone unnoticed throughout church history is a very slippery slope. The Christian community should be very concerned as to where this kind of handling of the scriptures will inevitably lead.
Once the door is opened for physical abuse cases to allow for divorce, the argument can also be drawn on a number of other heart wrenching and painful marital situations.   Some husbands could give a very compelling argument that their marriage is destroyed (dead) due to the fact that their wife does not even regard him as her husband, does not respect him, does not submit to him and refuses to be intimate with him (Eph. 5:22, 24, 33; I Cor. 7:3-4). With this newfound meaning to scripture, he would be free to get out of his marriage. Any spouse would have the freedom to declare their marriage is dead due to whatever they believe has destroyed it. In other words, who decides what qualifies the marriage as "dead" and on what basis?
We would agree that nowhere in the Bible does God sanction the physical abuse of anyone, certainly not a spouse.  As much as we would like to think that domestic violence should easily qualify for the dissolution of a marriage, it is not found in the Word of God.   I have counseled women who have stated that their husband was abusive to them. For some it was physical abuse, others it was verbal or emotional abuse. I have even counseled women whose husband was addicted to pornography and felt that since he had violated the spirit of Matthew 5:27-28, she had a right under God to seek divorce.  There again, it is not found in the Word of God.
Our Sovereign God obviously knew that due to the utter sinfulness of man, marriage would devolve to such egregious levels, and even to the point of domestic violence and abuse, yet He did not revise His declaration.  God hates divorce.  However, He allows divorce to take place when adultery is involved (Matthew 19:9) or abandonment of an unbeliever (I Cor. 7:15).   Keep in mind that in both of the above cases, there is no command to pursue divorce.  God has never commanded anyone to divorce their spouse.  I know of couples who have experienced the severe pain and heartache of infidelity and yet after repentance, forgiveness and church discipline has taken place along with sound, biblical counsel and by God's overwhelming grace have remained married.
Let me say again, I am NOT advocating that a woman remain in a home and allow herself to be used as a punching bag.
It should also be equally disturbing to the Christian community at large that some women would believe that they should keep silent when abuse is taking place in their marriage, whether due to horrific counsel or something else. It's heartbreaking that a woman would convince herself that her Christian duty was to "preserve the marriage" in spite of the fact that physical abuse was being perpetrated against her. This is yet another reason we as women need to know the Word for ourselves. We need to seek out sound doctrine and become a student of it. It is a travesty that too many churches today are not teaching sound doctrine. If you are in one of those kinds of churches, I strongly suggest you leave. As women, we also need to be discerning. The only way to discern truth from error is to develop a fierce appetite for truth and nothing but the truth. You need to become a part of a church where the Word is taught, where there are elders properly governing the church and where you can grow spiritually. It is tragic the things that Christian women attempt to endure due to faulty counsel, and a lack of understanding of the scriptures.
Again, this is why it is so critically important that as women we must not only be sitting under the teaching of sound doctrine but we must study and know the Word for ourselves.  We should not be satisfied to live solely on what someone else says about the Word but rather desire to know the Word for ourselves?  The Bereans in the book of Acts were a more noble-minded people because they eagerly received the Word and examined the Scriptures daily (Acts 17:11).
God does not expect an abused wife to quietly endure domestic violence at any level. But rather, according to Matthew 18:15, the first line of defense is to confront her husband at the onset of the slightest physical mistreatment.  However, if the first occurrence of abuse is severe, she needs to remove herself from the home immediately and seek physical safety.  She also needs to notify the elders of her church and follow their counsel (biblically sound counsel). Contacting her local authorities and following their appropriate measures established in domestic violence cases should also be pursued.  
It goes without saying that marriage is hard work and is getting harder these days.
Marriage is under attack and has been since the first vicious assault on that perfect couple God created in the garden of Eden. Crafting the assault through deceptive means was a powerful tool of the enemy that unfortunately was successful.
No woman should ever be told to remain in a home where she is being physically abused nor should she accept counsel that advises such. No woman should ever be convinced that her silence to preserve the marriage is her "Christian duty."
I pray that this article will garner a deep desire for women to first of all fight for their own spiritual growth and develop an unquenchable desire for the unadulterated Word of God. I pray that no woman in her desire to honor and please the Lord would labor under faulty counsel and beliefs. I pray that any woman currently in an abusive relationship would speak up about it and get the physical and spiritual help she needs to move forward in safety and in the grace of God.